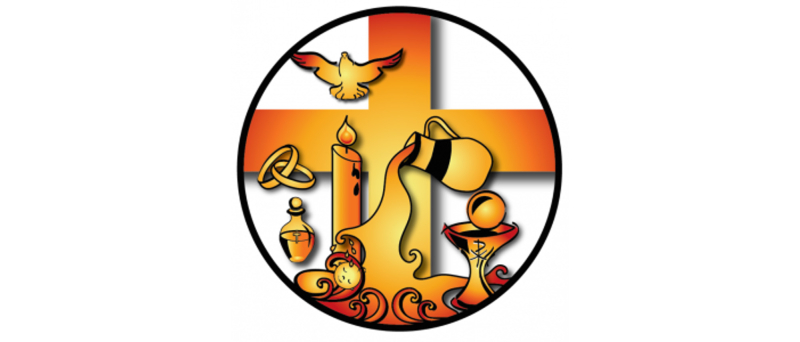 The Sacraments
with Thomas Ryan / Nick Meister
$9000
But you shall receive power when the Holy Spirit has come upon you; and you shall be my witnesses...to the end of the earth (Acts 1:8)
This 12-week course covering Part II of the Catechism of the Catholic Church focuses on the Sacraments, the divine celebrations through which we, in our time, receive the sanctifying grace of the Holy Spirit. This class is for anyone desiring a deeper understanding of the unique gifts of the Holy Spirit and the ways in which the Holy Spirit dwells within us and guides us to Christ.  A key goal is to gain a richer appreciation of the Liturgies of the Word and Eucharist in the Holy Mass.
Key topics include:
The Church's liturgical life
The principle of sacramentality
The personal and ecclesial effects of each of the sacraments
The matter and form of each of the sacraments
The Scriptural basis for each of the sacraments in both the Old and New Testaments
The place of the sacraments in God's saving and sanctifying plan
Please note, Catechetical courses do NOT need to be taken in sequence.
The instructor for this program is Mr. Thomas Ryan, MA Theology
For more information, please contact Tom at tom@dc4ec.com
Jan

21

-

Apr

28th

,

2020

Tue

for

12 weeks

from

6:30 - 8:30 pm
Holy Apostles Catholic Church
4925 N Carefree Cir
Colorado Springs, CO 80917 Get directions
Room: TBD