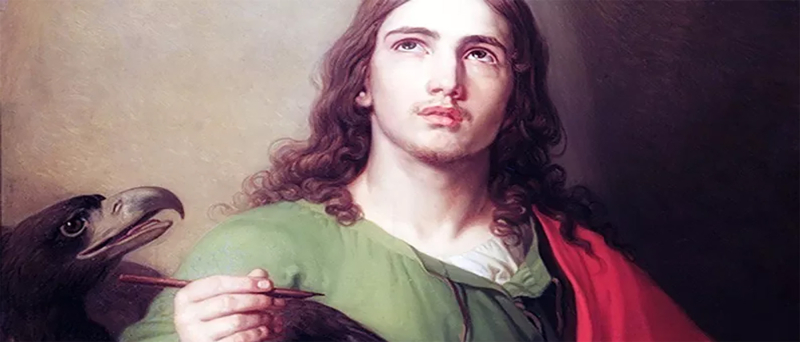 The Gospel of John
with Phil Pratt
$8000
The Gospel according to John is quite different in character from the three synoptic gospels. It is highly literary and symbolic. It does not follow the same order or reproduce the same stories as the synoptic gospels. To a much greater degree, it is the product of a developed theological reflection and grows out of a different circle and tradition.  
The Gospel of John begins with a magnificent prologue, which states many of the major themes and motifs of the gospel, much as an overture does for a musical work. From there, the "beloved" disciple, who alone among the apostles stood at the foot of the cross, the youngest of the apostles who took our Blessed Mother into his home after Christ's crucifixion, gives us many of the most powerful and familiar images in all of Scripture. 
Jesus as the Lamb of God who takes away the sins of the world
The wedding feast at Cana
The encounter with the Samaritan woman at the well
The rescue of an adulterous woman from stoning
The raising of Lazarus
Jesus' prayer for believers to be united
The resurrection appearance to 'doubting' Thomas
While all the Gospels reference the Eucharist, John's inclusion of Jesus' Bread of Life discourse (Jn 6:22-65) stands alone in its specificity regarding Jesus' command that we are to "eat the flesh of the Son of man and drink his blood" to gain eternal life.
Similarly, all of Scripture consists in God telling us who He is...and who we are, because we have forgotten, but John's Gospel provides the greatest theological foundation for recognizing the Son of man as the Son of God, and provides a beautifully clear portrayal of the proper relationship between man and God.
Key themes:
Jesus and the New Creation
The true identity of Christ
Jesus as the New Temple
Spiritual and physical sight/blindness
Jesus' hour
Not knowing from where Jesus comes
Abundance and Superabundance
The deep sacramental theology woven throughout John's Gospel
Come join us on this eight-week exploration of this most beautiful and spiritual Gospel!
The facilitator for this program is Mr. Phil Pratt, MA Theology
For more information, please contact Phil directly at prattpw@comcast.net
Sep

12

-

Nov

21st

,

2019

Thu

for

8 weeks

from

6:30 - 8:30 pm
Holy Apostles Catholic Church
4925 N Carefree Cir
Colorado Springs, CO 80917 Get directions
Room: TBD